Full Circle Farms Order Page
Although Full Circle Farms itself is still in the construction phase of life, we do offer a few of the products that we will have in the store located on the property. These products are all handmade by us or for us and will make great gifts for those you care about, or simply for a self-indulgent moment.
Lavender Bath Salts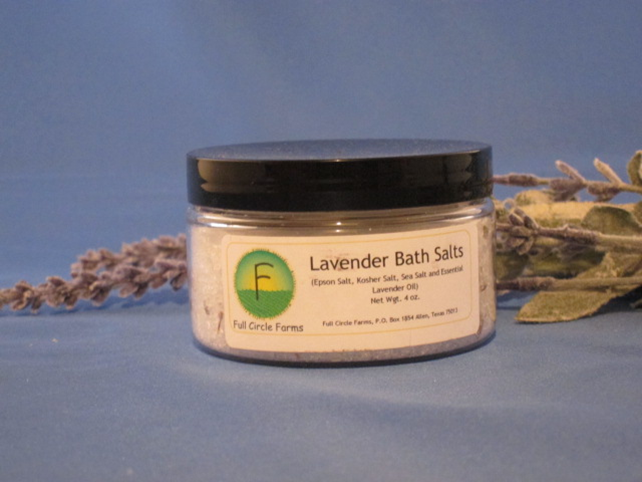 Today, lavender is most commonly used for anxiety, depression, mental exhaustion, insomnia, scrapes and wounds, digestive problems, headaches, skin problems and women's health problems. In addition to this, lavender can be used to treat exhaustion, heat exposure, fevers, aches and pains, over-exertion, jet lag, rashes, sprains, sunburn, sunstroke, bruises and burns. It can also be used as a disinfectant and insect repellant. Lavender is an antiseptic, natural antibiotic, sedative, detoxifier. Our bath salts are made with a mixture of Sea Salt, Epson Salts and others, giving an aromatic and soothing experience in the bath.
4 oz Jar: $ 6.95***********10 oz Jar: $12.95
---
Lavender Scented Hand and Body Lotion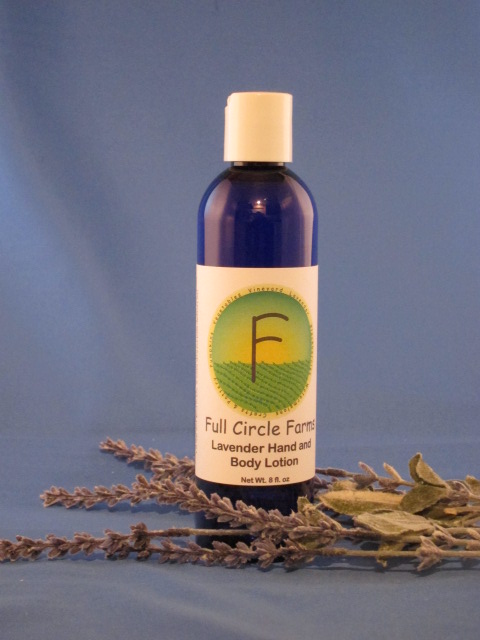 Made with Avacado Oil, Aloe Vera, Shea Butter and Jojoba Oil our Lavender Hand and Body lotion helps protect your skin and offers a soothing fresh scent to while away your troubles.
2 oz Bottle $4.95***********8 oz Bottle $ 12.95
---
Lavender Scented Hand Soap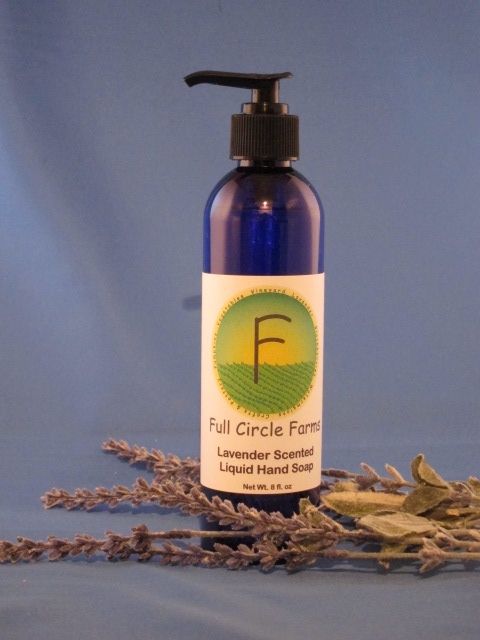 Let our liquid hand soap provide that clean feeling you want while leaving a wonderful aromatic scent.
2 oz Bottle $4.95***********8 oz Bottle $12.95
---
Lavender Scented Calming Mist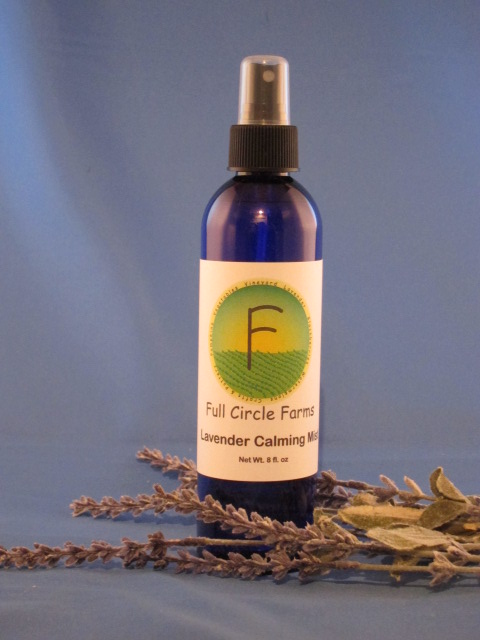 Made with distilled and Essential Lavender Oil extracted from those beautiful buds, our Calming Mist helps calm and sooth the world around you. Our spray can be used on pillows to aid in sleeping, as a skin spray or as an air fresher. But no matter how you use it, it is sure to sooth the hectic world around you.
2 oz Spray Bottle $4.95***********8 oz Spray Bottle $ 10.95
---
Lavender Massage Oil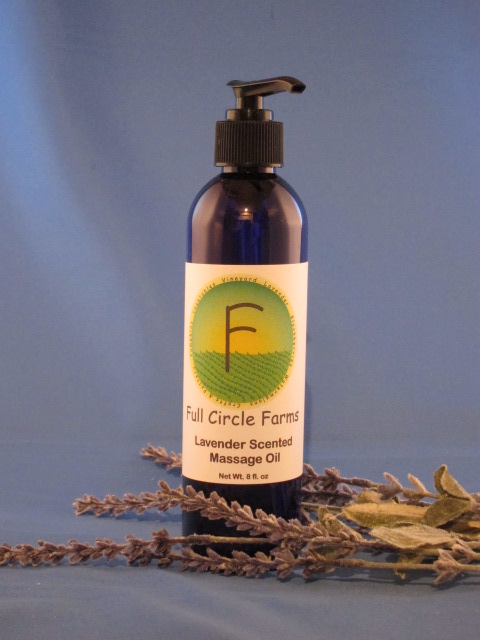 How many times have you wanted your husband or wife to massage your neck or shoulders? WIth our Lavender Massage Oil, those moments might be more frequent then before. With our blend of Lavender and pressed Grape Seed Oil, a soothing experience and a good night's await you.
2 oz Bottle $4.95***********8 oz Bottle $12.95
---
Lavender Scented Hand Sanitizer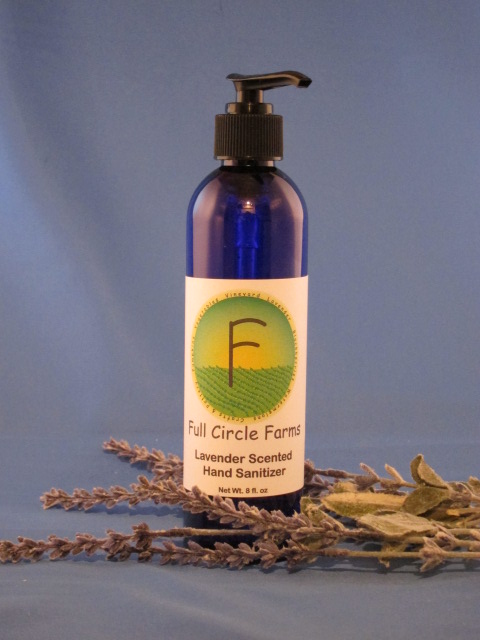 More then any other time in our lives, we live in a society where germs run rampant. From public restrooms to the handles on shopping carts, we are constantly exposed to germ laidened environments. Our blend of Lavender Oil and germ killing ingredients creates a soothing hand sanitizer to help protect your world.
2 oz Bottle $4.95***********8 oz Bottle $12.95
---
Lavender Sampler and Travel Pack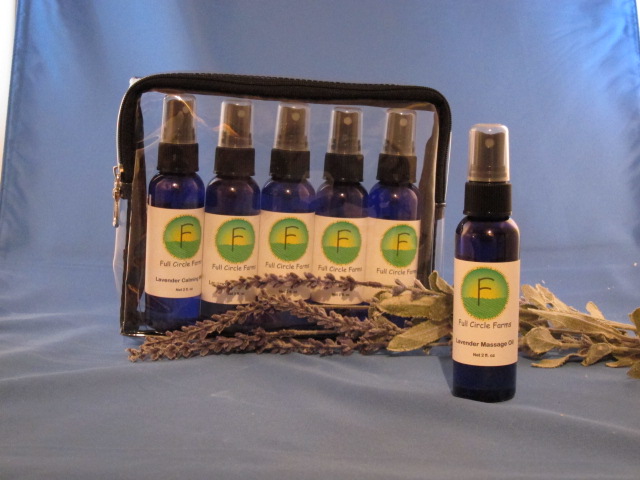 Our Lavender Sampler Pack is a combination of our Hand and Body Lotion, Hand Sanitizer, Liquid Soap, Calming Mist and Liquid Soap all in a handy zipper travel bag allowing for easy transport on airlines as well as your personal handbag or travel kit.
$19.95
---
Lavender Gift Basket
Our Lavender Gift Basket is designed to give you the opportunity to share with friends and family the soothing characteristics of Lavender. This beautiful basket contains 8 oz bottles of our Lavender Scented Hand and Body Lotion, Lavender Calming Mist and a 4 oz jar of Lavender Bath Salts along with a smaoll Lavender sachet This gift basket is sure to give lasting and soothing enjoyment to all who recieve it.
$19.95
---
To download an order form for our products Click Here
To download a catalog Click Here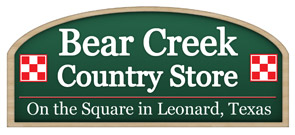 Return to Our Homepage Click Here